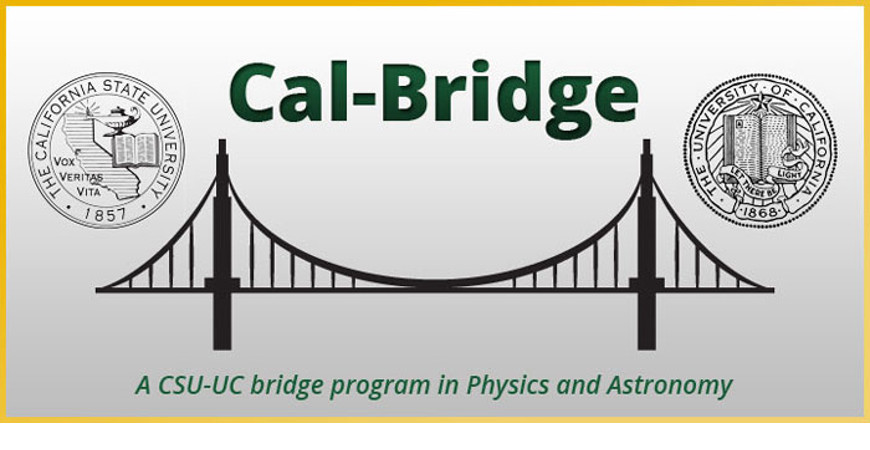 UC Merced is part of a concerted effort to dramatically increase diversity in physics and astronomy over the next five years.
The campus is one of nine University of California campuses and 15 California State University campuses awarded a $5 million grant from the National Science Foundation through the Cal-Bridge North program.
"We're thrilled that this program is expanding an existing NSF-funded Cal-Bridge program that has demonstrated success," said Vice Provost and Graduate Division Dean Marjorie Zatz, who serves as a member of the program's leadership council. "Our campus has already benefited from this program and we are committed to our role in providing undergraduate students with the foundation to successfully enter and complete a Ph.D. program."
Cal-Bridge creates a pathway for students from CSU campuses to Ph.D. programs in physics and astronomy at UCs across the state. The new grant enables Cal-Bridge to expand from accepting about a dozen scholars per year to as many as 50 statewide. The national average of underrepresented minorities earning Ph.Ds. in these fields is about 80 per year. Statistics show that students from underrepresented minority groups represent 30 percent of the U.S. population but less than 4 percent of them are awarded physics and astronomy Ph.D.s nationwide.